Butter Mochi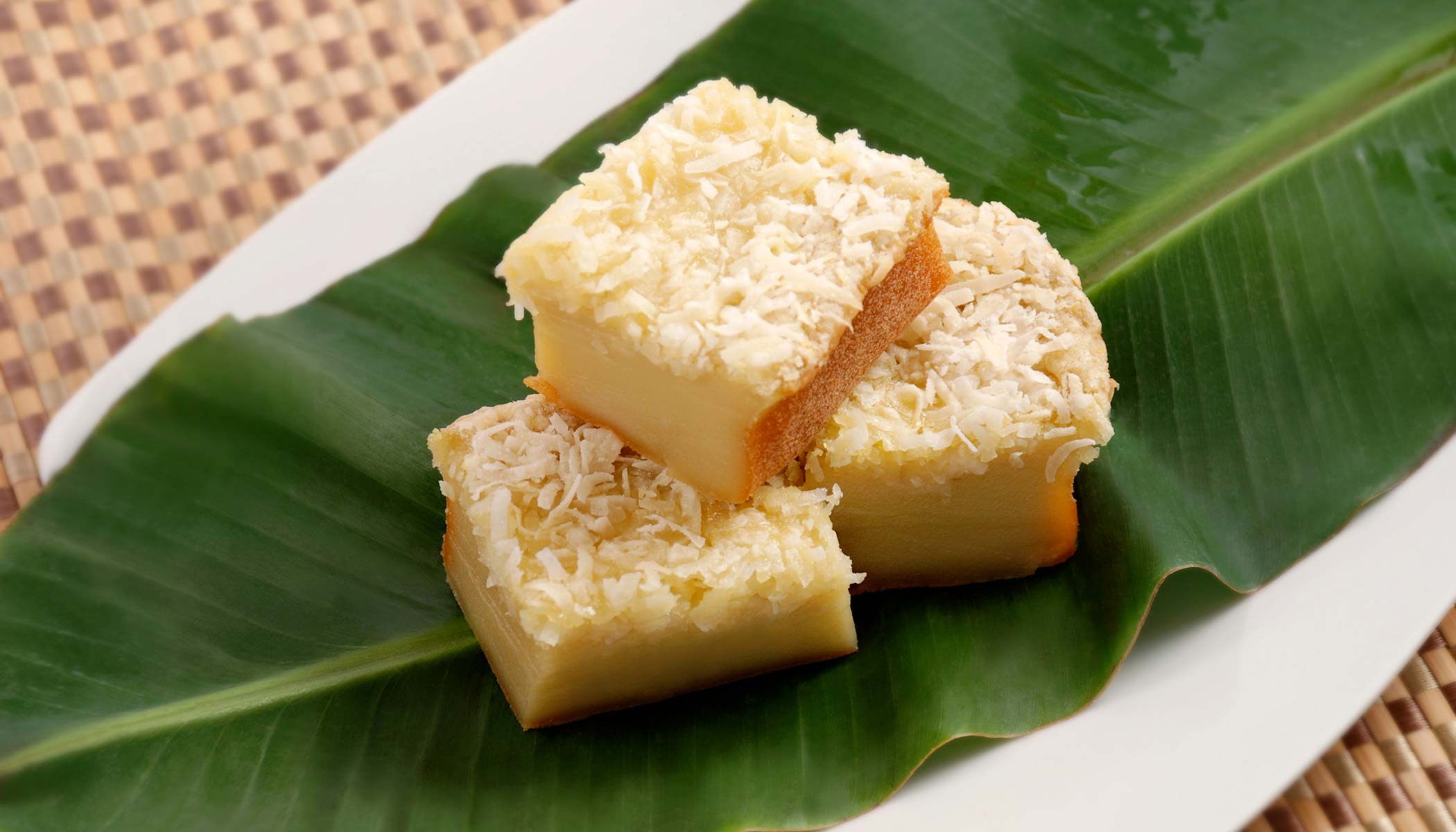 This savory dessert is a favorite to many Hawaiian locals. It is made of sweet rice flour, eggs, butter and milk and topped with sweet coconut flakes. If you haven't tried this soft and chewy cake yet, you need to!
Ingredients (for BB-CEC20):
- 3 large eggs
- 1-1/2 cups milk
- 4 Tbsp. butter, melted
- 1-1/4 cups sugar
- 1-1/2 cups sweet rice flour (Mochiko)
- 1/2 tsp. baking powder
- 1/2 tsp. vanilla extract
- 1 cup sweetened flaked coconut, divided
Mochiko:
Many grocery stores carry "Mochiko", but it can always be found in any Asian grocery store.
Make sure the kneading blade(s) are properly attached, and add the ingredients to baking pan in the order listed, except for the coconut.
Place the baking pan into the Home Bakery, close the lid and plug the cord into the outlet. Select the CAKE course and press START. When the add beeps sound, for BB-HAC10 and BB-PAC20 models, press START again to resume kneading.
When mixing (kneading cycle) completes, open the lid and carefully scrape off any flour that may be left on the side of the pan with a rubber spatula. Sprinkle half of the coconut on top of the batter, close the lid and resume baking.
When 1:00 shows in the display, add the remaining coconut on top of the batter.
When baking completes, allow to cool, remove from the pan and cut into squares to serve.
Recipe courtesy of Zojirushi America Corporation Products you may be interested: